The Jeff Fisher Story
My story begins at age 16 when I started learning about construction as a laborer for a mason. At age 18, I became an apprentice carpenter, working for my dad's company and eventually learning to frame houses with a local builder. I attended Boston University along the way and earned a BS in Business Management, majoring in Finance and Marketing. Although I attained my degree, I always knew I would eventually start my own company. At age 25, having framed homes and worked in remodeling for the better part of 8 years, I joined the Peace Corps. I served in Cameroon, Central Africa for 3 years, teaching at a private Technical High School where I was eventually made the Vice Principal. I returned from Cameroon in late 1994.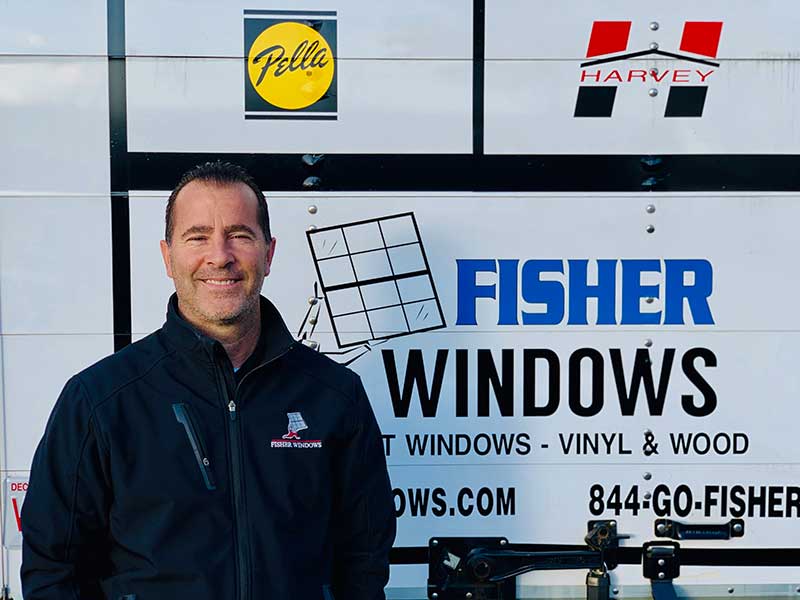 A Window Opens
After my return from the Peace Corps, I worked as a carpenter for a friend and we did a window job together. I had found my calling! In 1995, my career in windows began. For over 25 years now, Fisher Windows has been installing quality replacement windows for homeowners throughout the New England area. Our company has grown from a one-man show to a full team of professional installers. We are a family business committed to treating both our customers and employees with great respect.
Our Approach
My approach to business is much like my outlook on life. In the end, you reap what you sow. My customers appreciate the fact that I am an honest guy. When you buy windows from us, you are buying from real people. These days, there are too many companies trying to sell you something you don't need. I try to give good advice. I don't carry just one brand of window, I carry many choices, all from the top manufacturers in the area. There are times when I talk people out of doing their windows or tell them to restore instead of replace. I don't like it when someone pressures me into a sale, so I never pressure my customers. My goal has always been to provide the highest quality products at competitive prices, with prompt and professional work crews and personal service that does not end with a final payment. We want to create long term relationships.
Our People
I strive to treat my employees with respect; basically how I wanted to be treated when I was an employee. I provide Health Insurance with Dental, matching 401Ks, paid vacations and holidays, plus intermittent bonuses. I try to give my team as many benefits as possible. For this, I am rewarded with honest, hardworking men and women who show up to work with positive attitudes. I can't tell you how many letters we get telling us how polite, clean, and friendly the crew is. Most of our work comes from personal referrals or websites like Angi that allow customers to give details of their personal experiences.
Family & Future Legacy
Personally, family, friends, business, and golf are most important to me. That order varies depending on the season. I am lucky to have met and married my wife/soul mate Carolyn. We have 6 kids between us… 3 boys, 3 girls. My son Kevin works with me and will carry on the company legacy long after I retire. I do my best to balance work and family. Selfishly, I love sports and especially golf. I love the game. Golf keeps my competitive spirit alive.