Our Experienced Window Contractor Process
At Fisher Windows, we make the process as simple and streamlined as possible for our customers. You can expect the highest quality products at competitive prices, prompt and professional communication, clean and friendly work crews, and personal service long after the job is done.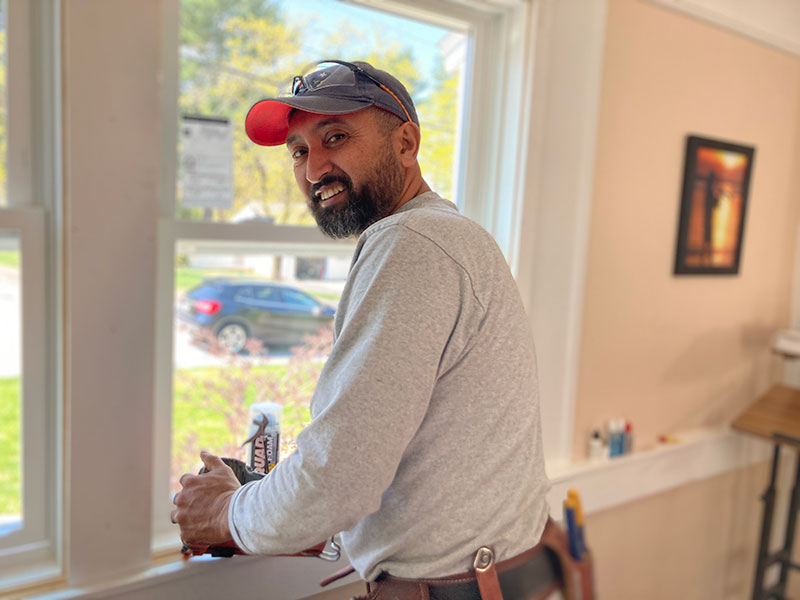 Step 1: Free & Easy Estimate
We offer estimates in your home or by video chat. Evening and weekend appointments are available for your convenience. We'll help you select the windows that are the right fit for your home and budget. We are the area's window replacement experts. Contact us today to start the process.
Step 2: Installation
We generally call you 2-4 days prior to installing your windows. We arrive between 8:30 - 9:30AM and usually finish the job around 4:30PM. If we don't finish in one day, we will clean the area around our workspace and return the next business day. Our team pays meticulous attention to detail during the installation and clean-up.
Helpful Tips
Before your installation day, please take care of the following:
Move small knickknacks away from windows
Remove any blinds, shades, or window treatments
Clean areas around windows to help things go more smoothly
If you are aware of any bees nests, please spray before we come
Take down or move expensive or cherished articles from walls and tables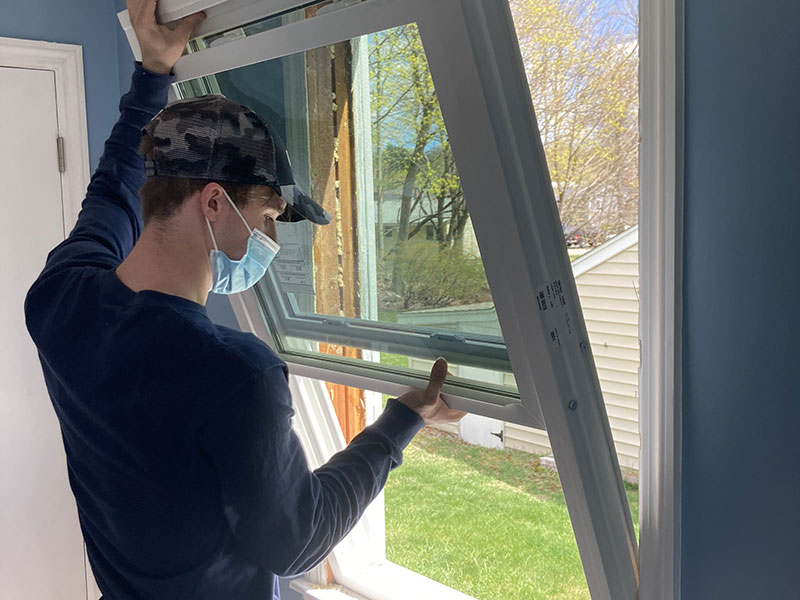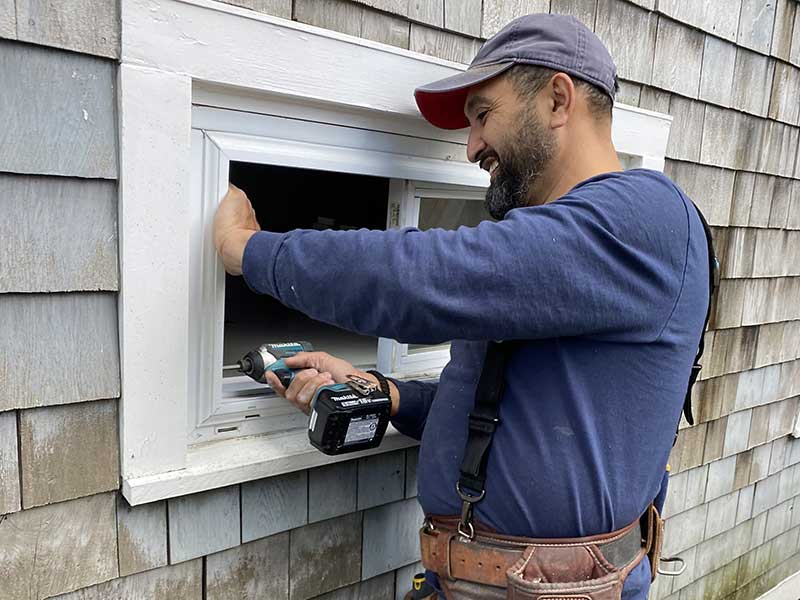 Step 3: Welcome to the Fisher Windows Family
We ensure you are completely satisfied with your new windows before collecting the balance of your payment. We will offer suggestions for cleaning and maintenance, explain our lifetime labor and service warranties, and encourage you to call us with any questions. We even provide free accidental glass breakage for life! We'd love for you to tell your friends about your pleasant experience.
Helpful Tips
When the installation is complete, we suggest that you:
Plan on touching up paint inside and out
Plan on touching up paint for exterior trim unless covering with aluminum
Leave window stickers on if you are getting an inspection or keep them in a safe place if you are getting a rebate
Some shades may need to be cut or replaced if mounts are inside window frame for older windows
Plan on giving your windows a trial cleaning - we will do our best to keep them clean during installation