What Are the Benefits of Replacing Old Windows with New Ones?
Replacing old windows with new ones can bring a host of benefits to your home. Newer windows are often more energy efficient, helping to lower your energy bills and reduce your carbon footprint. They also provide better insulation from the elements, making your home more comfortable year-round. Additionally, newer windows can help reduce outside noise, making it easier to relax in a quieter environment. Replacing old windows can also add value to your home and increase its curb appeal. Double or triple pane windows are especially beneficial as they offer superior insulation and soundproofing compared to single pane models. By replacing old, drafty windows with new double pane ones, you can create a more peaceful and comfortable living space for you and your family.
Understanding Noise Pollution & How Insulative Windows Can Help
Noise pollution is a major issue in urban and suburban areas, particularly here in Massachusetts. It can be caused by traffic, construction sites, and other sources of noise. The presence of excessive, unwanted noise can be a good indicator to evaluate your home's windows by investigating the following questions:
Are my windows single pane, or builders' grade?
Are my windows drafty?
Are my windows over 10 years old?
If you answered yes to the first question, there are many reasons to consider upgrading to replacement windows. If you already have replacement windows, they may still be within their useful life. In this case, you may be able to try out noise reducing window treatments to block out noise pollution and create a more peaceful environment in your house. You can even try this as a temporary solution if you have old or single pane windows and aren't quite ready to upgrade yet.
Exploring Different Types of Sound Insulating Windows & Their Benefits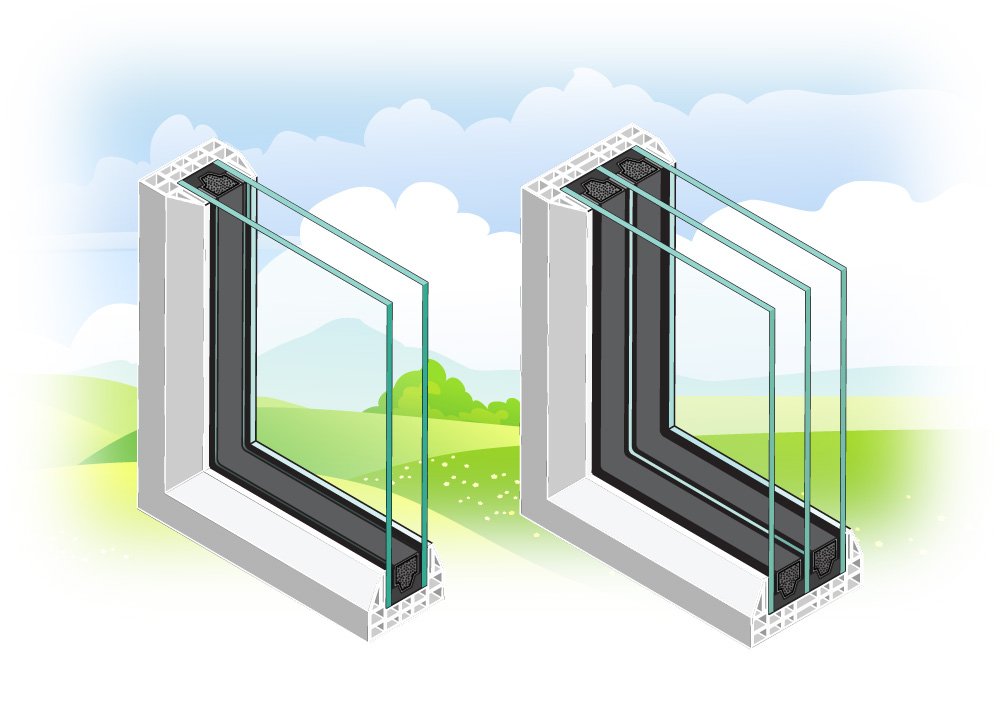 When choosing a new set of replacement windows for your home, there are two main options to consider: double pane or triple pane.
Double pane windows are cost-effective and provide a good level of sound insulation. We recommend these to our clients in most cases since they check most of the boxes in the average customer's wish list. Double pane windows have two panes of glass separated by a gas filling such as argon (which is more insulative to the elements than regular air). As double pane windows have fewer parts, it is also easier to perform warranty work on them if necessary.
Triple pane windows offer the best noise reduction but come with a higher price tag. If you're looking for a luxury window experience, this is a good fit for you. Triple pane windows are significantly heavier than double pane windows, and have an extra degree of separation from the outside. As they are heavier and have more parts, a potential drawback is that they are more complicated to do warranty work on.
Conclusion: Start Enjoying a More Peaceful Home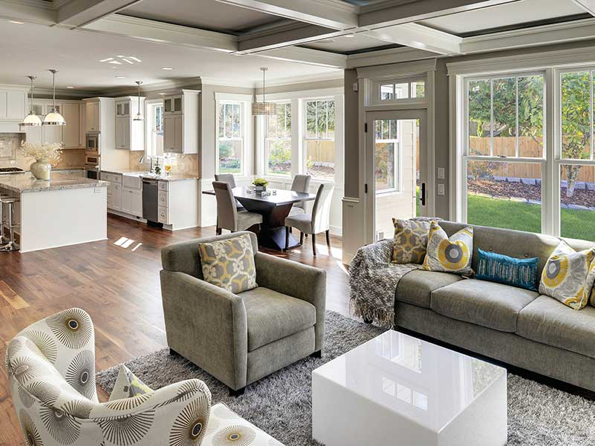 In Massachusetts, noise pollution can be a major issue in our homes. From traffic to construction and more, it can be hard to find peace and quiet when you need it most. Fortunately, there are many ways to reduce the amount of noise that enters your home. One of the best solutions is to install replacement windows with double or triple pane glass that can keep out the majority of outside noise. By evaluating your needs and what type of window would best suit them, you can start enjoying a more peaceful home in no time.
Thinking about upgrading your windows and enjoying a more peaceful home? Contact us and we'll help you get started!