Are vinyl windows easy to maintain?
Yes, vinyl windows are the easiest replacement windows to maintain. Unlike wood, which can chip and warp with the elements, vinyl windows hold their form and are basically "no maintenance" outside of cleaning, and even the rain will take care of much of that.
Does it make sense to have a mix of wood and vinyl windows?
Some people choose to install wood windows in the front of their home for boosted curb appeal, and vinyl windows on the back for ease of maintenance. While you could install painted vinyl windows all around the house, this is a matter of customer preference. Wood vs. vinyl is always a hot topic, and there are benefits and drawbacks to each choice.
Can I pressure wash my vinyl windows?
While there are many people who do pressure wash windows, we personally do not recommend it. Instead, Harvey recommends cleaning the window gently with a simple soap solution and sponge, passing it over with a squeegee after. Harvey classic vinyl windows tilt in, so there is no need to clean them from the outside.
What products can I use to clean my vinyl windows?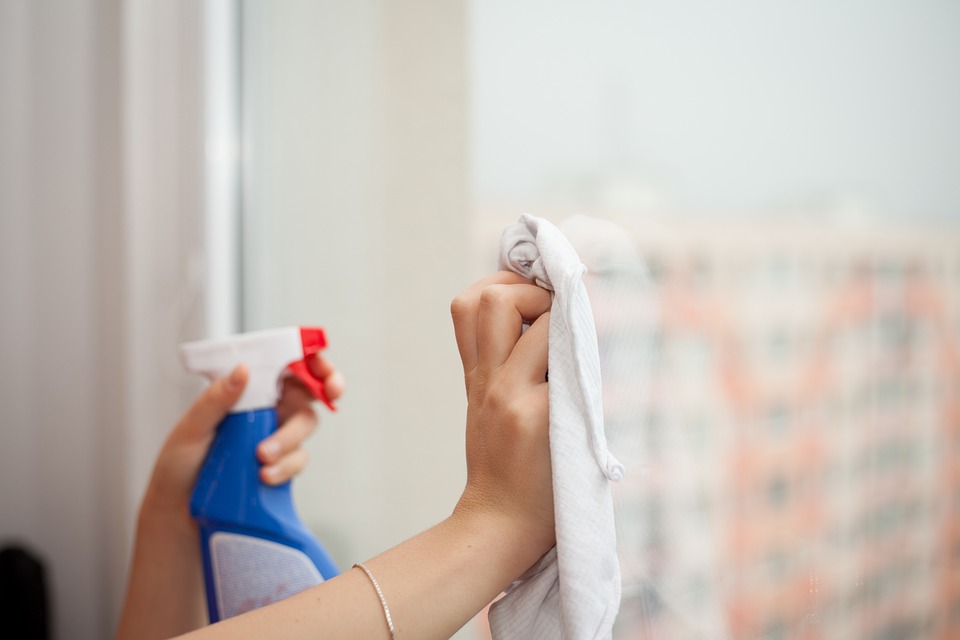 As Harvey states, their vinyl windows are best cleaned with a simple soap and water solution using a sponge and squeegee. You can also use a cleaner like Windex if you prefer, but be sure to wipe off any overspray to avoid damaging the seals. However, do not use abrasive cleaning agents with cerium oxide such as Soft Scrub, or any instruments with sharp or abrasive textures. Similarly, you should ensure your squeegee is free of debris before use to avoid scratching the glass.
How can I prevent my vinyl windows from getting stuck?
One of the best ways to prevent vinyl windows from getting stuck is to use them! By opening your windows regularly, you can keep them in fresh working order. This can be as often as you open them to ventilate your home or tilt them in for cleaning. Make sure to also follow the manufacturer's guidelines for cleaning and maintenance, and to avoid products like oil based lubricants that can build up grime and inhibit your window's path. Lastly, make your you have a good quality replacement window like the Harvey Classic. A well-built, reliable replacement window is your best bet for a window that works as intended.
Thinking about upgrading to vinyl replacement windows? Drop us a line and we'll help you get the best window for your home.