What is Window Heat and Where Does it Come From?
As your window replacement company in Greater Boston, we know that you want to keep your home as comfortable as possible. That means making sure that drafts are minimized and heat loss is prevented.
First thing's first... Check your windows!
Old, drafty windows are often the culprit of heat loss in the cold months. One way you can check for a draft is the candle test. If you place a candle by the window, you will be able to see the flame or billow of smoke being blown by the draft if there is one coming through.
What if my windows are single-pane?
A high-quality replacement window has a useful life of up to 20 years (depending on the window), while builder's grade and single-pane windows are challenged from our Massachusetts climate from the start. Single-pane windows only have one pane of glass between you and the elements, while one of our Energy Star-rated double-pane windows has a gas filling between the two panes of glass which provides much better insulation for your home.
How to Measure the Impact of Window Heat Loss
The most common impact of window heat loss in the winter comes at the end of the month. We simply turn up the heat when it gets cold, and BAM! The energy bill comes. With inflation and rising energy costs, this is the last thing a homeowner wants to deal with, and it's estimated that costs will continue to rise in Massachusetts this winter.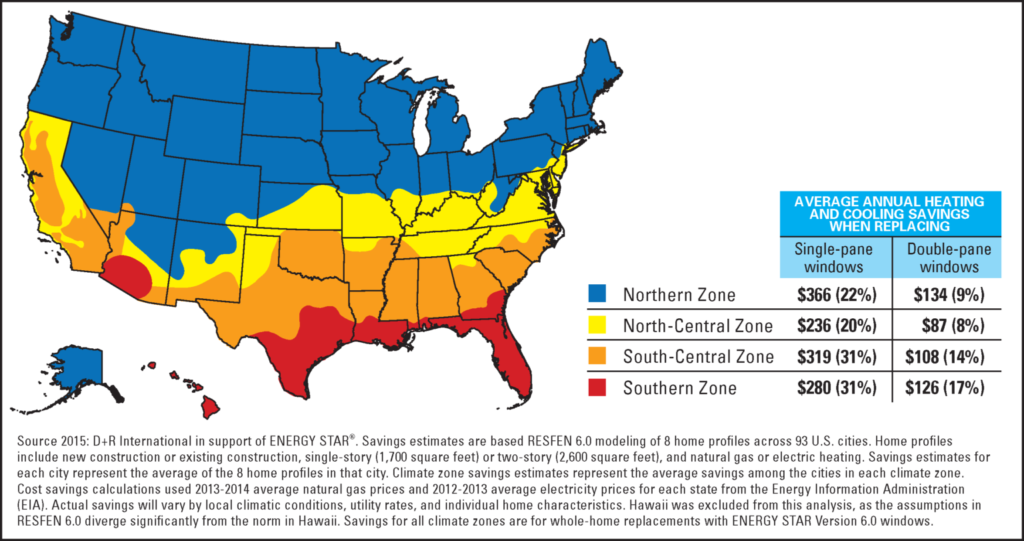 The US Department of Energy estimates that the average homeowner replacing their single pane windows in Boston will save $344 annually in energy bills. This is a hidden cost of living with single-pane windows that slips under many people's radar, and it also negatively affects your carbon footprint.
The next biggest impact for heat loss is your comfort. Even after cranking up the heat, it can be hard to feel comfortable in your own home if your bed is next to a drafty window or the kitchen window makes the food cold before it even gets to the table.
How to Reduce Window Heat Loss for Your Home
There are many ways to reduce window heat loss and they depend on your budget, the size of your windows, and the type of windows you have.
What are some temporary solutions for drafty windows?
You can temporarily fix drafty windows for less than $10 by adding weatherstripping, removable caulking, or even buying a draft snake. These products are easy to find at your local hardware store, cheap, and are a cost-effective way of mitigating drafty windows.
What is the best way to keep my home insulated during the cold months?
The best way to keep your home warm in the winter and minimize heat loss is by ensuring you have efficient windows in your home. A standard Energy Star-rated double-hung window like the Harvey Classic is an excellent option for most homeowners, as it is both a very effective insulator, and it is a cost-efficient window.
In Conclusion...
There are several ways to keep your home comfortable and toasty throughout the winter while minimizing energy loss. If you're in Massachusetts and considering upgrading your windows, get in touch here and we are more than happy to point you in the right direction.